Family Dentistry
---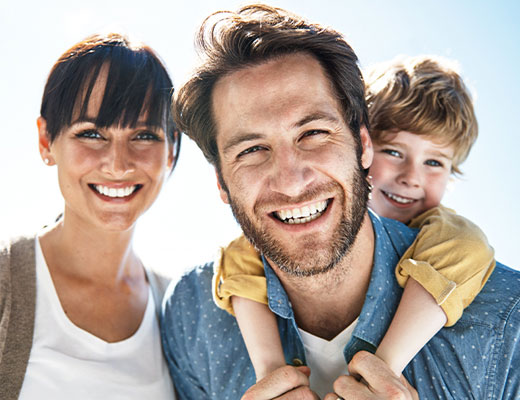 Maintaining optimal oral health is crucial for every family member, regardless of age. Finding a reliable dental practice that can meet the needs of every family member can be challenging. Family dentistry is an excellent solution for your family's oral health needs. A family dentist provides comprehensive dental care for patients of all ages, from young children to seniors.
The qualified team at Clark Dental Care of Chicago, IL, proudly serves the local community with premium dental care services, providing patients of all ages with unmatched dental care.
Common Family Dentistry Services
We offer many family dentistry services to meet every family member's unique needs:
Dental exams and cleanings: Routine dental exams and cleanings are essential to maintain good oral health. Our dentists will evaluate your teeth, gums, and oral health during a dental exam to identify any potential issues. Dental cleaning involves removing plaque and tartar buildup from your teeth and gum line.
Pediatric dentistry: We provide specialized dental care for young children to help establish good oral health habits from a young age. Our pediatric dentists are trained to address common dental issues that affect children, such as cavities and misaligned teeth.
Dental fillings: If you have a cavity, the dentist can provide a dental filling to restore the tooth's structure and prevent further decay.
Your Partner in Great Dental Care
At our dental clinic, we understand the importance of maintaining optimal oral health for every family member. Our family dentistry services are designed to meet the unique needs of every family member, from young children to seniors. We are committed to providing you and your family with high-quality, personalized care in a comfortable and welcoming environment.
During your next appointment with a competent team at Clark Dental Care of Chicago, IL, you can be sure you receive the best care and guidance you and your family deserve.